Winbak Staff Biography
Read below to learn more about individual members of our knowledgable staff.
Jerry Crump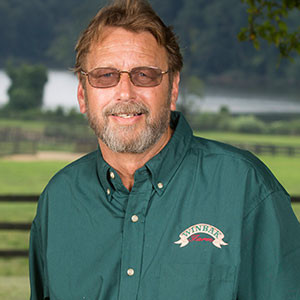 Foaling Manager
Email: jerry.crump@winbakfarm.com
Phone: 410-885-3059


Employed with Winbak Farm since 2002
A native of Georgetown, Kentucky, Jerry is a graduate of the Oneida Baptist Institute.
He started working with thoroughbreds in 1984.
He has worked for such famous farms as Darby Dan Farm, Juddmonte Farms and Lane's End Farm.
Jerry got his start at Winbak Farm doing the night foal watch.
He enjoys camping, golf and reading history.
His favorite horse is "Mr. Remarkable", a miniature at the farm.