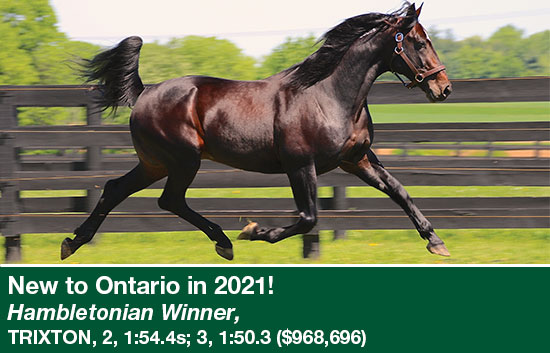 NEWS
Stars Shine At The Meadowlands
Saturday, May 30, 2020 By: Standardbred Canada
The focus of the harness racing world was on East Rutherford, N.J. for the seasonal debuts of many highly-regarded horses during a star-studded Saturday session of qualifiers and a return to action at The Meadowlands Racetrack.
Click Here to Read More
MacIntosh Trainees Impress During Mohawk's Thursday Qualifiers
Thursday, May 28, 2020 By: Standardbred Canada
After a two-month hiatus due to the COVID-19 pandemic, qualifying action returned to Woodbine Mohawk Park on Thursday, May 28.
Click Here to Read More
Tioga and Vernon racing information released
Monday, May 25, 2020 By: Tioga and Vernon Downs
Nichols, NY — Live harness racing will come to both Tioga and Vernon Downs the beginning of June with qualifiers the first week and live racing the next.
Click Here to Read More
Click Here for Additional News