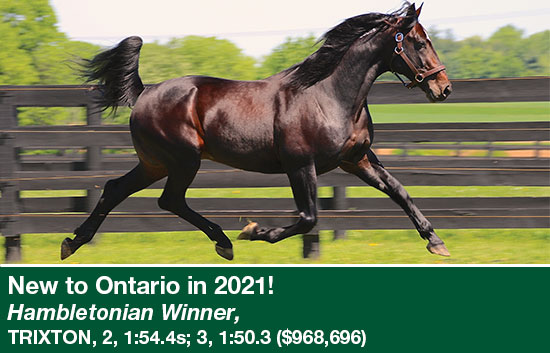 NEWS
Grand Bay wins Austin Memorial
Monday, June 25, 2018 By: Gary Patterson
Dresden, ON --- Grand Bay was the winner of the C$12,700 Mark Austin Pacing Series final on Sunday (June 24) at Dresden Raceway for her fifth win in a row at the local oval.
Click Here to Read More
Pensylvania fair season commences at Hughesville
Sunday, June 24, 2018 By: Pennsylvania Fair Harness Horsemens Association
Hughesville, PA --- After a rainout at Bedford got the 2018 Pennsylvania fair season off to a soggy start earlier in the week, the weather was cooperative at the Lycoming County Fair's two-day event Saturday (June 23) and Sunday (June 24), which takes place in this northcentral Pennsylvania city not far from the "Little League" town of Williamsport.
Click Here to Read More
Cheddar Jack Says Cheese At Century
Sunday, June 24, 2018 By: Standardbred Canada
The front end was the place to be for Sunday's $7,500 Brad Gunn Breeders Stakes elims at Century Downs, but the two winners had much different stories to tell on how they got to the winner's circle.
Click Here to Read More
Click Here for Additional News