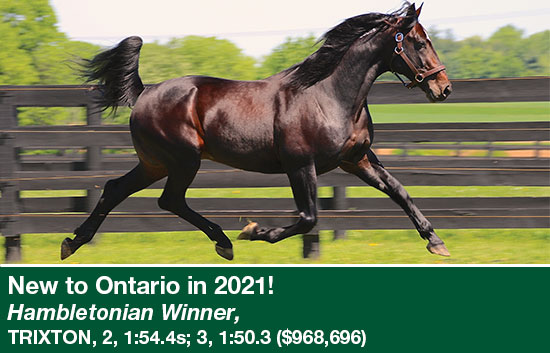 NEWS
Filly Speaks gets 4th straight in Meadows series; Burke wins 5
Wednesday, April 7, 2021 By: Evan Pattak for The MSOA
Washington, PA – Filly Speaks was all out to do it, but she captured her second consecutive series win and fourth overall, in Wednesday's (April 7) Ruby Cook Memorial Pace at The Meadows.
Click Here to Read More
No stopping Ellieonthemove at Buffalo Raceway
Wednesday, April 7, 2021 By: Brian Mazurek for Buffalo Raceway
Hamburg, NY – Once Ellieonthemove got 'moving', there was no stopping her as she romped to a throttled down 1-3/4 length win over Laughing Emoji N in Buffalo Raceway's featured $9,000 Class A-Open Pace for the fillies and mares on Wednesday night (April 7).
Click Here to Read More
Casies Believer, Muscles For Life win twin features at Pompano
Wednesday, April 7, 2021 By: John Berry
Pompano Beach, FL — Casie's Believer and Muscles For Life were victorious as Pompano Park offered twin $11,500 features on Tuesday night (April 6).
Click Here to Read More
Click Here for Additional News