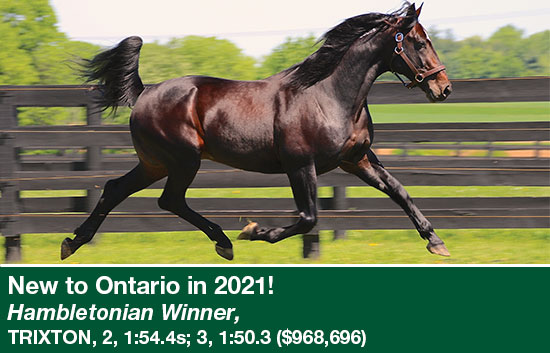 NEWS
Stakes success for Cheesy Fingers
Monday, January 14, 2019 By: Alabar Farm
Cheesy Fingers raced in to the record books after a stunning win in the Group 2 Raith Memorial at Menangle.
Click Here to Read More
Kendall Seelster Continues Hot Streak
Saturday, January 12, 2019 By: Standardbred Canada
Kendall Seelster continued her dominance of the Mares Preferred at Woodbine Mohawk Park with a 1:53.2 victory Saturday, Jan. 12.
Click Here to Read More
MacIntosh hopes for big year with Courtly Choice and Clear Idea
Thursday, January 10, 2019 By: Ken Weingartner
Blake MacIntosh has to wait several months to see if multiple-stakes-winner Courtly Choice can return this year to take care of unfinished business — more on that in a moment — but only a day to get an indication whether Clear Idea can return to business as usual.
Click Here to Read More
Click Here for Additional News