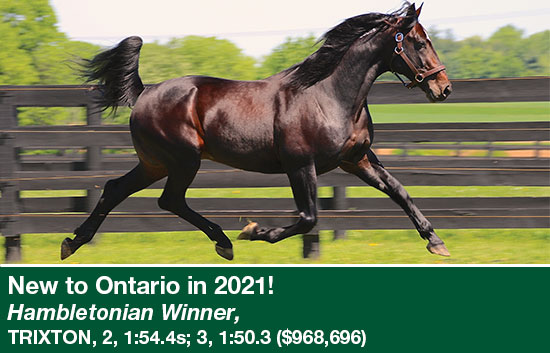 NEWS
Skateboard Chic upsets at Harrington; Davis scores six
Tuesday, May 4, 2021 By: Matt Sparacino
Harrington, DE — Vincent Bradley's Skateboard Chic ($45.60) scored a major upset in the $20,000 Mares Open on Tuesday (May 4) at Harrington Raceway, and was one of six winners on the card for driver Allan Davis.
Click Here to Read More
Unstoppable Hall registers lifetime best at Plainridge
Thursday, April 22, 2021 By: Tim Bojarski
Plainville, MA — After scoring two wins and four board hits at Saratoga Casino Hotel, Unstoppable Hall shipped into Massachusetts and threw the best mile of her life in the $15,000 featured condition pace for 6-year-old and younger fillies and mares at Plainridge Park on Thursday afternoon (April 22).
Click Here to Read More
Filly Speaks completes Meadows series sweep; Hall wins five
Wednesday, April 21, 2021 By: Evan Pattak
Washington, PA – Filly Speaks pulled the pocket down the backside after a slowish first half, an alert move that carried her to victory and a series sweep in Wednesday's (April 21) $22,250 championship of the Ruby Cook Memorial Pace for three-year-old fillies at The Meadows.
Click Here to Read More
Click Here for Additional News