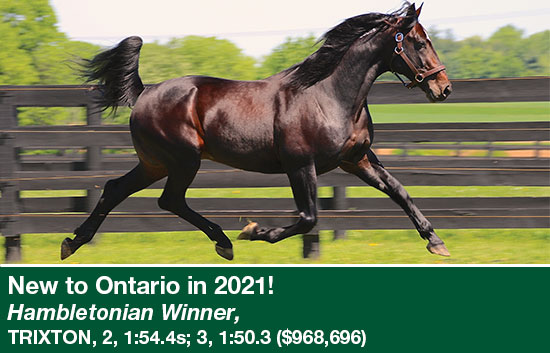 NEWS
Back Of The Neck leads strong Svanstedt foursome in Hambletonian
Wednesday, July 29, 2020 By: Ken Weingartner, USTA Media Relations Manager
Hightsown, NJ — Ake Svanstedt believes Back Of The Neck has got it all, which is everything a horse needs in the Hambletonian.
Click Here to Read More
Art Major Progeny Score In NYSS
Tuesday, July 28, 2020 By: Standardbred Canada
Sire Art Major had two pacers in Tuesday night's (July 28) New York Sire Stakes (NYSS) divisions at Yonkers Raceway for three-year-old pacing colt and geldings and both came away victorious.
Click Here to Read More
McWicked Will Stand Southern Hemisphere Season at Cobbitty Equine Farm
Monday, July 27, 2020 By: Cobbitty Equine Farm
McWicked (p,2,1:52f; 3,1:47.3f,1:46.2 $5,103,271). 2018 Horse of the Year and the richest pacing stallion in harness racing history, will stand his initial Southern Hemisphere season at the renowned horse haven Cobbitty Equine Farm.
Click Here to Read More
Click Here for Additional News