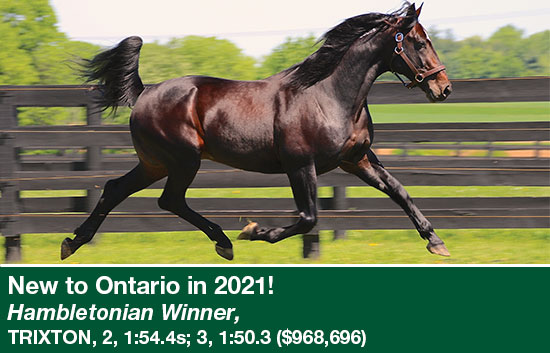 NEWS
Courtly Choice Will Be Back To The Races in 2019
Wednesday, December 12, 2018 By: Elizabeth Cheesman
Courtly Choice's ownership group has decided that he will race at 4.

Click Here to Read More
Stud Fees For Scooters
Wednesday, December 12, 2018 By: Pacing For The Cure
Pacing for the Cure has implemented a unique program called "Stud Fees for Scooters", where stud fees from stallions are donated to the charity from breeding farms.
Click Here to Read More
The Jeff Fout Story: Part Two
Tuesday, December 04, 2018 By: Mike Bozich
This is Part TWO of Two of the Jeff Fout Story.
Click Here to Read More
Click Here for Additional News