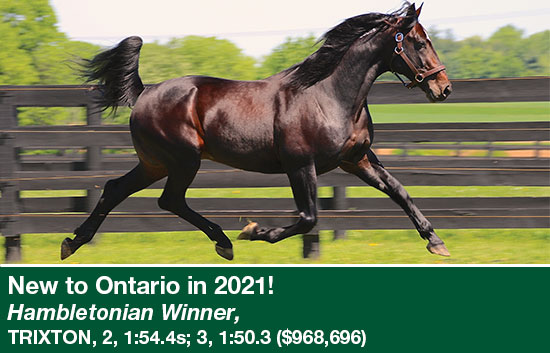 NEWS
Sophomore pacing colts in NYSS on Monday at Monticello
Friday, June 15, 2018 By: Shawn Wiles
Monticello, NY --- The marquee division of the New York Sire Stakes featuring 3-year-old pacing colts will be showcased on Monday (June 18) at Monticello Raceway.
Click Here to Read More
Shower Play spurts into Fan Hanover
Thursday, June 14, 2018 By: Ray Cotolo
Milton, ON --- A force to reckon on the Ontario Sires Stakes Grassroots circuit last season, Rene Dion trainee Shower Play makes her Grand Circuit debut Saturday (June 16) in the C$415,000 Fan Hanover on the Pepsi North America Cup undercard at Woodbine Mohawk Park.
Click Here to Read More
Cummings brothers sweep NYSS at Buffalo Raceway
Wednesday, June 13, 2018 By: Brian J. Mazurek
Hamburg, NY --- It was a family affair in the New York Sire Stakes for the 3-year-old filly pacers on Wednesday night (June 13) at Buffalo Raceway as the Cummings brothers swept both divisions of the series.
Click Here to Read More
Click Here for Additional News