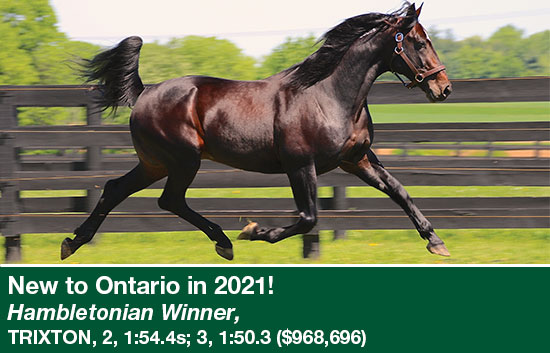 NEWS
OSS Yearling Nomination Deadline Extended
Tuesday, March 31, 2020 By: Standardbred OSS
Owners of yearlings eligible for nomination to the 2021 Ontario Sires Stakes (OSS) program are being given a one month extension.
Click Here to Read More
Spring Maryland Sire Stakes to be rescheduled
Monday, March 30, 2020 By: Cheri Stambaugh
Union Bridge, MD — The Maryland Standardbred Race Fund Advisory Committee would like to notify all owners and trainers that the spring stakes scheduled at Rosecroft in April and May will be rescheduled in the fall when Rosecroft reopens.
Click Here to Read More
Big group of eager owners hope Girl From Oz can win the Gold Tiara
Friday, March 27, 2020 By: Western Advocate
SHE is the filly that did not initially meet her reserve at the sales, but now Girl From Oz is a filly that will have owners from across the globe crossing their fingers for a Gold Tiara success story.
Click Here to Read More
Click Here for Additional News